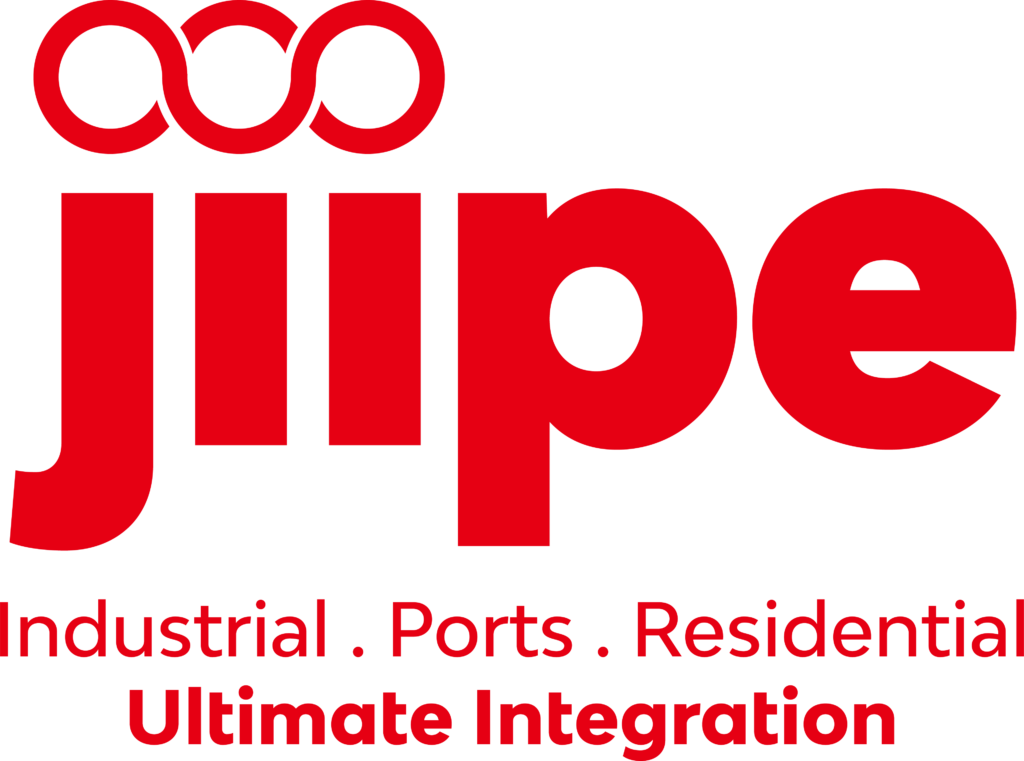 Java Integrated Industrial and Ports Estate (JIIPE) is an industrial estate located in Gresik, East Java Province, and a highly strategic location for investors from smelter (copper), agro industry, consumer goods, chemical downstream, and high-tech. Investment opportunities including new (greenfield) investments, project relocation, and expansion (brownfield). JIIPE is developed by PT. Usaha Era Pratama Nusantara (60 %), a subsidiary of PT. AKR Corporindo Tbk, and PT. Berlian Jasa Terminal Indonesia (40 %), a subsidiary of PT. Pelabuhan Indonesia III (Persero) through a management company, PT. Berkah Kawasan Manyar Sejahtera (PT. BKMS).
Proposer
PT. Berkah Kawasan Manyar Sejahtera
Location
Jl. Raya Manyar KM 11 Manyar, Gresik,
East Java Province – Indonesia
Easy Access
. 36 km from Surabaya (capital city of East Java Province)
. 27 km from Tanjung Perak Sea Port
. 55 km from Juanda Airport
. 11 km from Duduk Sampeyan Station
Land
Total Area of 1,761 hectares Available Land 1.361 hectares Land Price:
Selling price/m2 : US$ 150
Lease price/m2/year : US$ 7,5
Existing Tenants
15 Companies/Projects (under construction and preparation)
Existing Tenants
Automotive, building material, chemical, consumer goods, electronics, food and beverages, garment,
machine, metal fabrication, plastic, manufacturing, packaging and printing, logistic and warehouse,
pharmacy, trading, smelter, steel related, pulp and paper, export-import related, etc.
Comprehensive Utilities and Infrastructures (Existing and Plan)
Water Supply
4000 m3/Day (SWRO & BWRO)
Waste Water
Treatment
2500 m3/Day
Electricity
23 MW [COD 2017], 500 MW , and Coal Fired 660MW
Gas
Capacity as tenant requested
Internet & Telecomunication
(FO and Radio Telecomunication)
Road
Primary: 80 m, Secondary: 50 m, Tertiary: 30 m
Supporting
Facilities
One Stop Service, Commercial and Retail Area, Hospital, Banks, Hotel, Apartment,Convention Hall, Housing Estates, School,Recreation Facilities, etc.
Key Business Advantages, among others
Reduced logistics, transportation, and distribution costs
Competitive and reliable energy.
Bonded logistic center and bonded industrial zone
Easy access to three modes of transportation (air, land, and sea)
The provision of Direct Construction investment facility/KLIK and
Warehouse bonded zone facilities.
Master Plan
Contact :
PT Berkah Kawasan Manyar Sejahtera
Address: Jalan Raya Manyar KM 11 Manyarejo, Manyarsidorukun, Manyar Sido Rukun, Kec. Manyar, Kabupaten Gresik, Jawa Timur 61151
Contact : +623198540999 +623198640998 +6281388000168
email: [email protected]
website:
www.jiipe.com