SAFE N LOCK WAREHOUSE AND INDUSTRIAL COMPLEX is the largest warehousing
and industrial complex in East Java that o ers modern integrated warehousing and
industrial concepts and is equipped with the latest facilities. Modern, green and unique
warehousing concepts and structures, and packed with a combination of compact and
integrated modern minimalist designs make SAFE N LOCK as an industrial and
warehousing area that excels in its class.
Located in the south of Surabaya, developed on an area of 307 Ha with supported by
variety of access to facilities and infrastructure that is advanced and adequate, such
as a wide road surrounded by various business centers, industries and o ces make
SAFE N LOCK a promising investment attraction
Location :
Sidoarjo
Total Area
± 307 Hectar
Project Owner
PT. Makmur Berkah Amanda
Factory Capacity
Available land to is 307 Hectars
PERFECT BUSINESS FACILITIES AROUND YOU :
ROW 30M and 19M
Acces Container 40 feet
Electricity PLN and Telkom
Weight Bridges
Laboratorium LPPOM MUI
WWTP Facilities
24 Hour CCTV and Security System
WTP Facilities
Medical Clinic and Pharmacy
Worship Facilities
Foodcourt and Sport Club
Education Facilities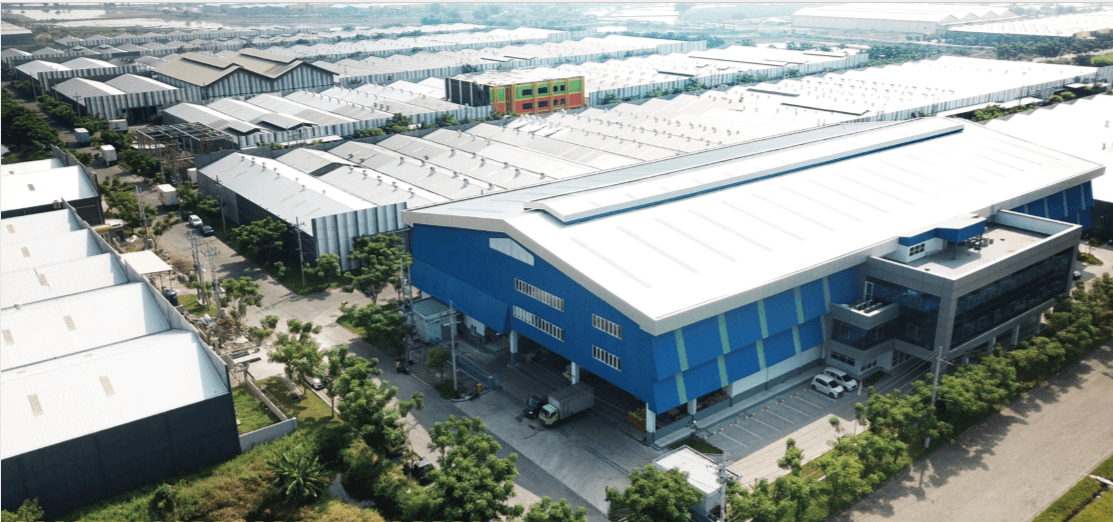 Contact :
Safe N Lock Industrial Estate
Address: SAFE 'n' LOCK, Jl. Lkr. Timur No.5,5, Rangkah Kidul, Kec. Sidoarjo, Kabupaten Sidoarjo, Jawa Timur 61234
Master Plan
Dedicated to improve national industries and trade sectors, especially in East Java, SAFE 'n' LOCK is committed to maintain its area development in terms of both the design and the supporting facilities.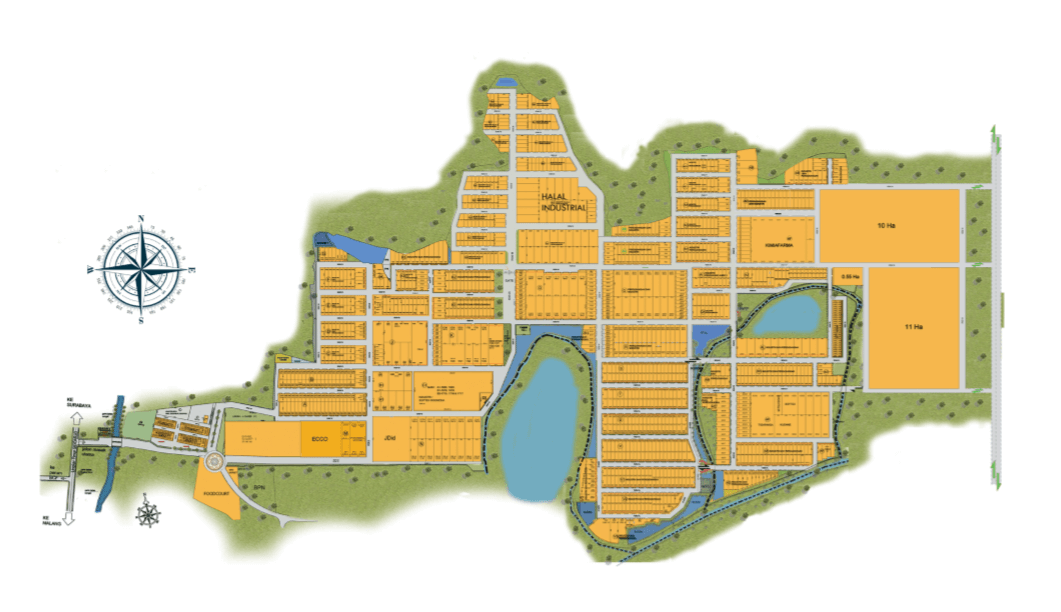 STANDARD FACTORY BUILDING
Technical Specification :
Main Structure : Pedestal and WF Beam (7m in height)
Foundation : Strauss Pile and Lane Plate
Wall : Aerated Concrete Brick
Roof : Zincalume with 0.35mm thickness
Gutter : Individual Gutter
Flooring : Concrete Slab with double M5 wire mesh
Door : Steel Door
Electricity : 3500 Watt
Office Floor : Granite Tile
Office Door : Aluminium with glass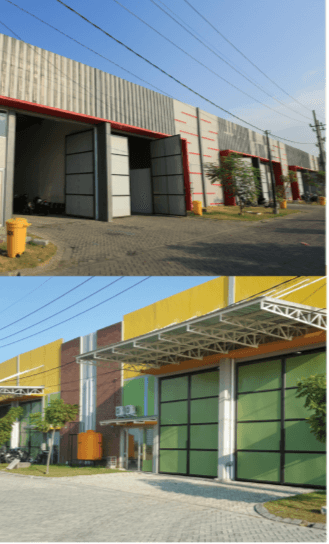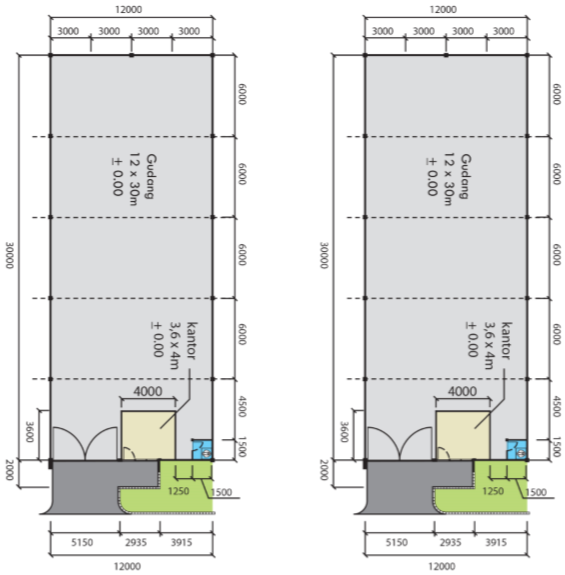 There are two ranges of size of standard warehouse offered, namely Type A (12m x 30m) and Type B (12m x 40m) which can be suited to your needs.
MODERN LOADING DOCK
Technical Specification :
Area : 1.550 M2
Floor Capacity : 4 ton/M2
Height : 9M on the side (up to 5 level racking)
Walling : Galvalume on the side and brick and plaster in the front
Foundation : Piling up to 24 M
Flooring : Concrete Slab 20 cm (K-300) with double wire mes M8
Roofing : Galvalume 0,40 mm ex Bluescope with insulation
Door : 1 Standard Rolling Door for Warehouse (4×4 M)
Dock Leveler : 1 Hydraulic Loading Dock
Electricity : 3.500 Kva per warehouse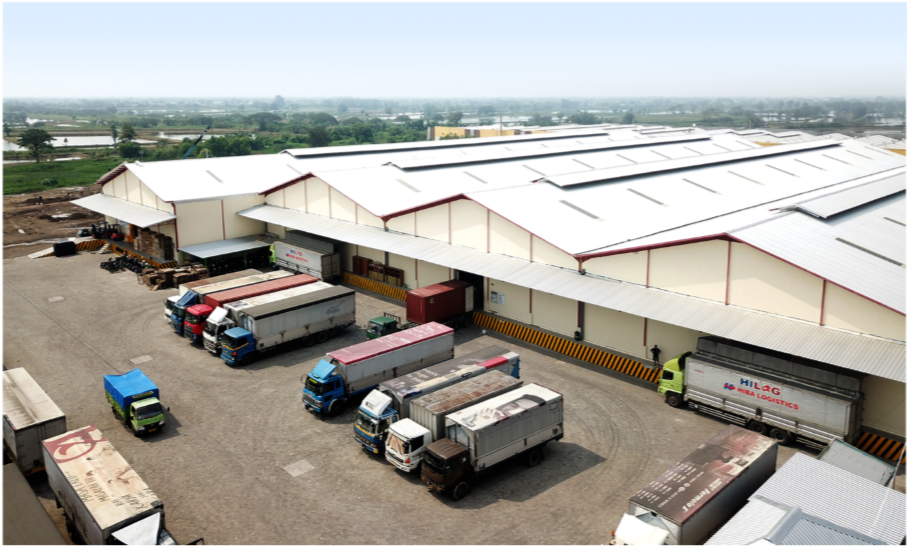 In order to meet your business needs, SAFE 'n' LOCK offers compact loading dock with complete facilities.
INDUSTRIAL LAND LOT
SAFE 'n' LOCK also offers lands that can be used and constructed to suit your business and industry needs. With great facilities, such as 24-hour security, clean water sources, and wide roads, SAFE 'n' LOCK guarantees the convenience for you to run your business.